AN EFFECTIVE

PET FRIENDLY SOLUTION.
AN EFFECTIVE

PET FRIENDLY SOLUTION.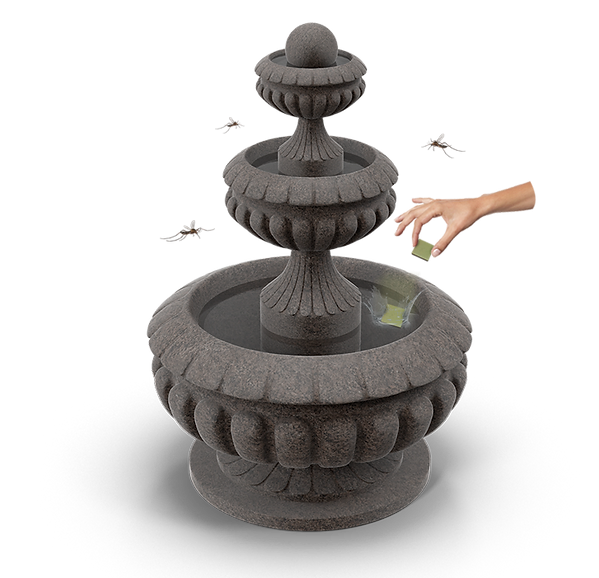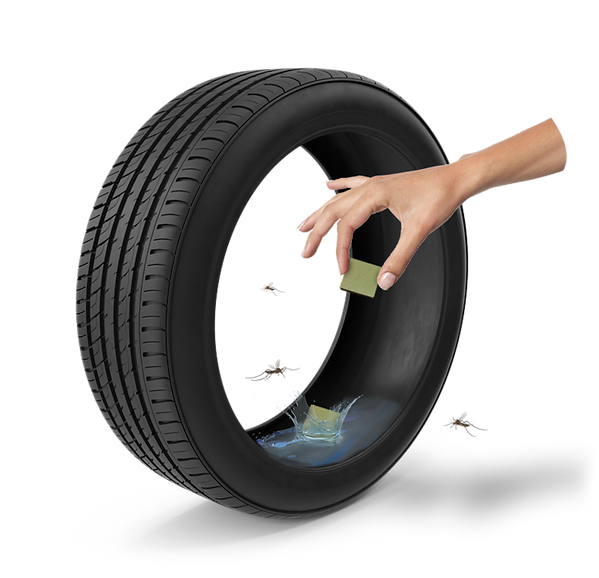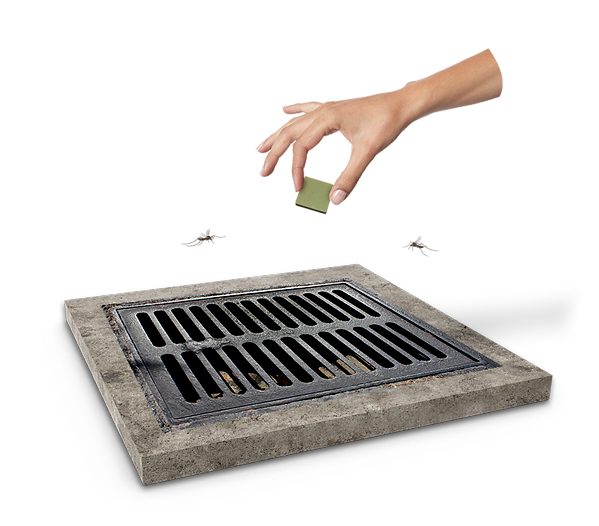 KILLS Mosquito Larvae in Standing Water
3 MONTHS of Mosquito Control
HUMAN & ANIMAL FRIENDLY
TREATS Five (5) Gallons of Standing Water
Our Patented One-of-a-Kind Application applies a micro-dose of larvicide embedded into the surface of our Mosquito Chips. Designed for Mosquito Prevention, utilize at the beginning of the season to prevent the spread of dangerous diseases such as Zika, West Nile, and many others. 
Simply activated by water INZECTO Mosquito Chips provide Three (3) Months of Mosquito Control.
Tested and proven human, animal, and environmentally friendly,  INZECTO provides the perfect alternative to traditional larvicides, providing longer-lasting results with no impact on the animals living in the water or animals drinking from treated water containers. 
Just drop one chip in water containers of 5 gallons / 20 Liters or less.  For larger containers utilize multiple chips.
Place Chip(s) in water containers around your home. 
Water must be present for chips to activate.
Kills mosquito larvae in any container up to 5 gallons  / 20 liters

Larvicide embedded polymer coating slowly releases larvicides in the water to kill larvae 

Effective at killing larvae for three (3) months

Treat any container or standing water where mosquitoes may breed

Will kill after filling and refilling containers more than 1,000 times

Low toxicity levels of the water
LONG LASTING & EFFECTIVE

IN MANY ENVIRONMENTS
Bird Baths
Fountains
Storm Drains​
Tires
Buckets
Garbage Cans
Gutters
Rain Barrels
Barbecues
Holes in Trees
Over-watered Areas 
Water Gardens
Water Under House
Neglected Pools
Neglected Hot Tubs
Open Boats
Wheelbarrows
QUESTIONS?
CONTACT US TO GET STARTED.
Use the form below to contact us for any special requests, inquiries, questions or concerns