AN EFFECTIVE

PET FRIENDLY SOLUTION.
AN EFFECTIVE

PET FRIENDLY SOLUTION.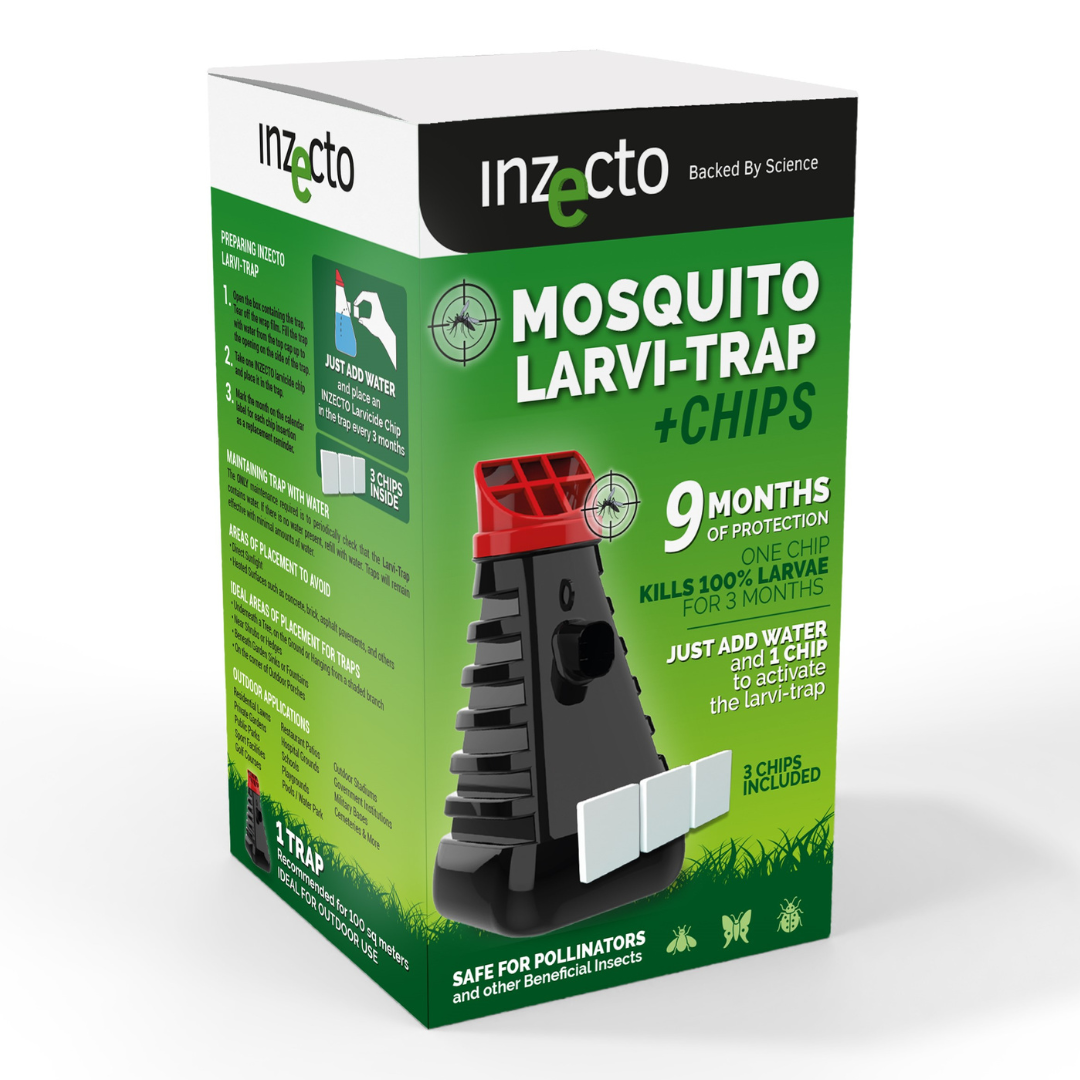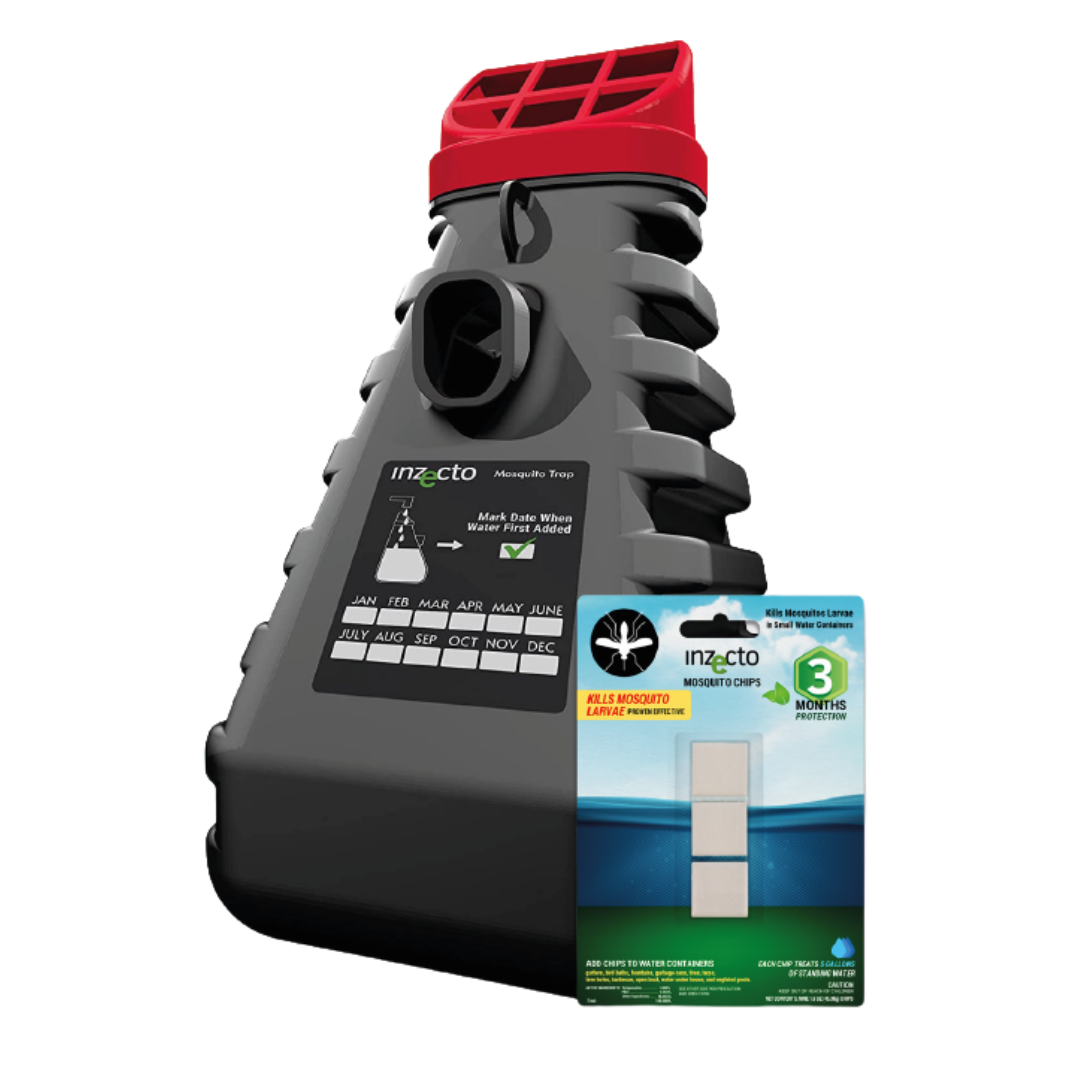 MOSQUITO LARVI-TRAP AND CHIPS
Provides 9 Months of Mosquito Control
KILLS 100 % of Mosquito Larvae in Trap
9 Months of Mosquito Control Per Pack
HUMAN & ANIMAL FRIENDLY
The secret of the INZECTO LARVI-TRAP lies in the design. The shape and color attract the female mosquito to enter and lay her eggs. The INZECTO Mosquito Chips placed inside slowly release the larvicidal agent so that 100% OF LARVAE ARE KILLED. Every INZECTO Mosquito Chip guarantees 3 MONTHS of non-stop protection. ​
Our Patented One-of-a-Kind Application applies a micro-dose of larvicide embedded into the surface of our Mosquito Chips. Designed for Mosquito Prevention, utilize at the beginning of the season to prevent the spread of dangerous diseases such as Zika, West Nile, and many others. 
Simply activated by water INZECTO Mosquito Chips provide Three (3) Months of Mosquito Control.
Tested and proven human, animal, and environmentally friendly,  INZECTO provides the perfect alternative to traditional larvicides, providing longer-lasting results with no impact on the animals living in the water or animals drinking from treated water containers. 
HOW TO USE: Place 1 chip into the trap and fill with water to activate it. Place traps outside in shady areas: preferably 2 traps at a time, as mosquitoes prefer to lay their eggs in scattered places. Refill water and place a new chip every 3 months.
Install early in the mosquito season for better and longer lasting results.
Place One INZECTO Mosquito Chip into an Untreated INZECTO Larvi-Trap
Water must be present for chips to activate.
Kills 100% of mosquito larvae inside the INZECTO Larvi-Trap
Larvicide embedded polymer on the INZECTO Mosquito Chip coating slowly releases larvicides in the Larvi-Trap to kill larvae
Effective at killing larvae for three (3) months Per INZECTO Mosquito Chip
Will kill after filling and refilling containers more than 1,000 times

Low toxicity levels of the water
INZECTO Larvi-Trap + Chips Mosquito Population Reduction Features
How it the INZECTO Larvi-Trap Works to Reduce the Population
INZECTO Larvi-Trap + Chips Coverage
INZECTO Larvi-Trap + Chips Effectiveness
How to Control Mosquitoes using the INZECTO Larvi-Trap + Chips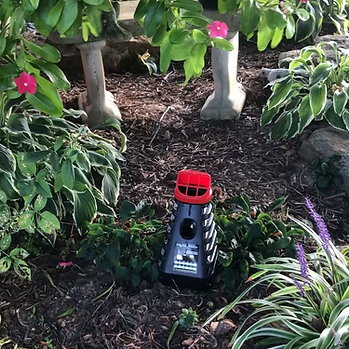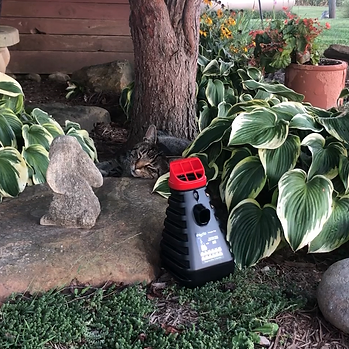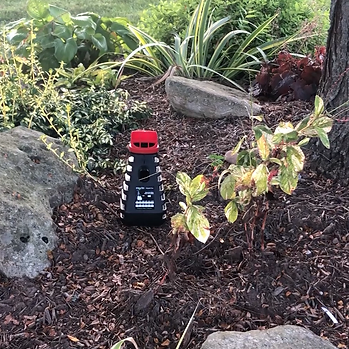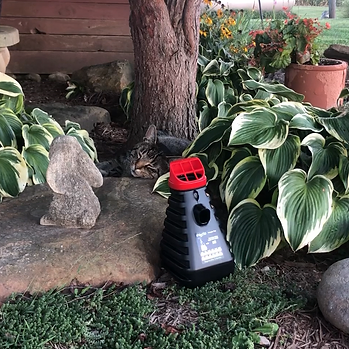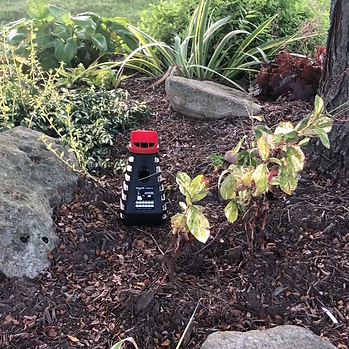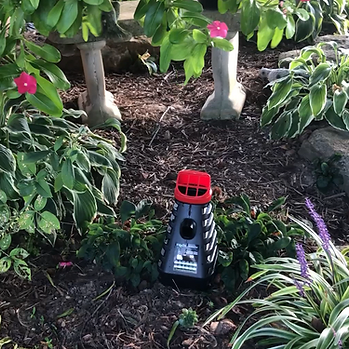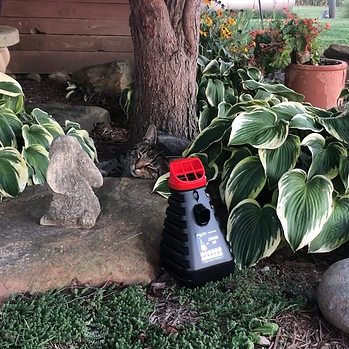 LONG LASTING & EFFECTIVE

IN MANY ENVIRONMENTS
Residential Lawns
Private Gardens
Sports Facilities
Golf Courses
Restaurant Patios
Military Bases
Hospital Grounds
Hotel Outdoor Areas
Outdoor Stadiums
Government Institutions
Cemeteries 
Pools / Water Park
QUESTIONS?
CONTACT US TO GET STARTED.
Use the form below to contact us for any special requests, inquiries, questions or concerns