WorldFestival 2022 Startup and Innovation Award Nominee: INZECTO / Vote TODAY to Support our Cause!
Research, development and discoveries uncovered in university laboratories and field studies are often painstakingly prepared for scientific journals — and then archived
INZECTO was selected as a WorldFestival 2022 Startup and Innovation Award nominee, and is competing for a spot in the global Top 50 Startups of 2022. The WorldFestival Conference and Expo will convene in San Francisco, California on August 3rd through the 4th, 2022 and will highlight the top emerging technology trends and innovation.
VOTE FOR INZECTO TODAY BY CLICKING HERE ! ➡️ https://bit.ly/3zVrYpn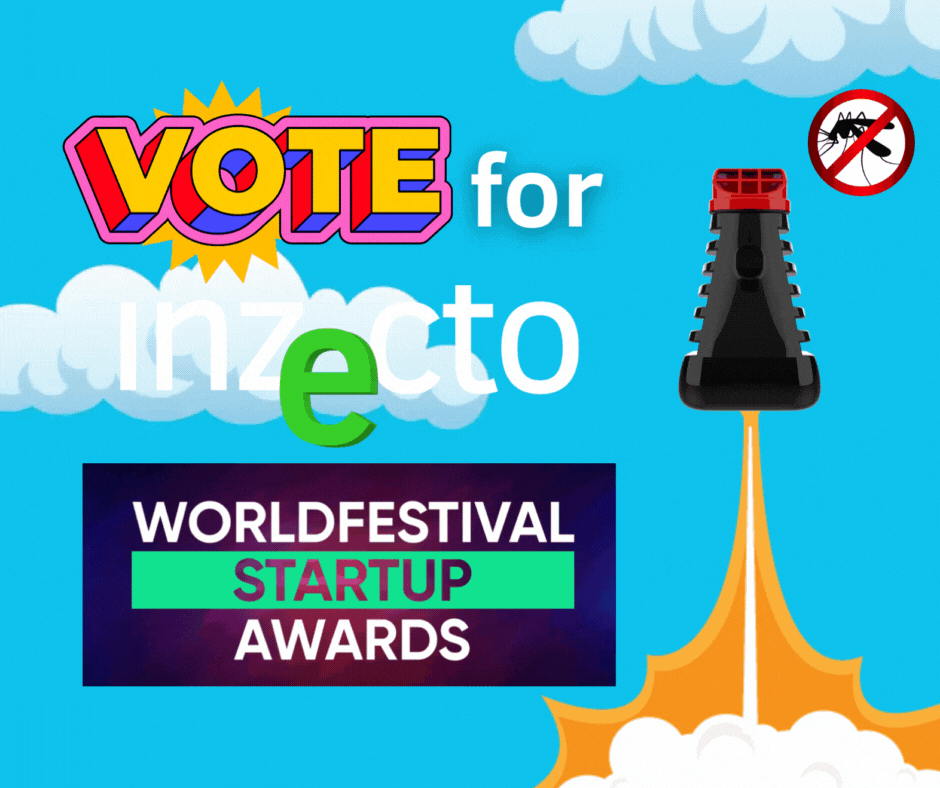 The WorldFestival 2022 Startup Awards is the world's largest startup awards event (All-Virtual) identifying and recognizing global innovation, with 30,000+ members voting on 2,500+ startups, companies, and new technologies.
Winners are chosen based on 3 factors:
Crowd Votes (anyone can judge)
Committee Votes (qualified tech professionals judging at the virtual event)
Benchmark points, including: funding raised, news and media coverage, etc
The INZECTO Mosquito Trap is a Revolutionary Mosquito Killing Device with a Patented Shape & Coating Proven to Kill Mosquitoes. The Dual-Action Insecticides are located Inside of the Trap with No Access to Humans or Pets. Mosquitoes are attracted to the color, odor (food source inside of trap provided) & shape as their "preferred" breeding grounds and will beat out competing breeding areas due to its highly attractive qualities targeting Mosquitoes only.
VOTE FOR INZECTO TODAY BY CLICKING HERE ! ➡️https://bit.ly/3zVrYpn
Simply Activate the Trap by adding Water & place in the Shade. No Replacement Parts or Power Source Needed and No Handling of Insecticides. 100% of Mosquito Larvae are eliminated inside the trap, effectively controlling the population.
The trap provides long lasting, continuous mosquito control whereas other mosquito control products on the market provide only temporary relief. Backed by Science, the INZECTO Mosquito Trap was developed at the University of Florida, the #1 Entomology Department in the World.
Follow the link to vote for INZECTO ➡️ https://bit.ly/3zVrYpn